Powderhorn's Shuttle Service for the Palisade Plunge
For riders who want to ride the Palisade Plunge, the Plunge to Powderhorn, and the Bike Park, we offer a shuttle seven days a week with mulitple pickup options to acommodate your trip plans. Please read the options carefully and contact us with any questions!

Bringing your bike? Bike transportation is provided on the shuttle trailer. Need a bike? Many trips allow pickup and dropoff from our Rocky Mountain Cycles rental fleet!

Booking information coming soon!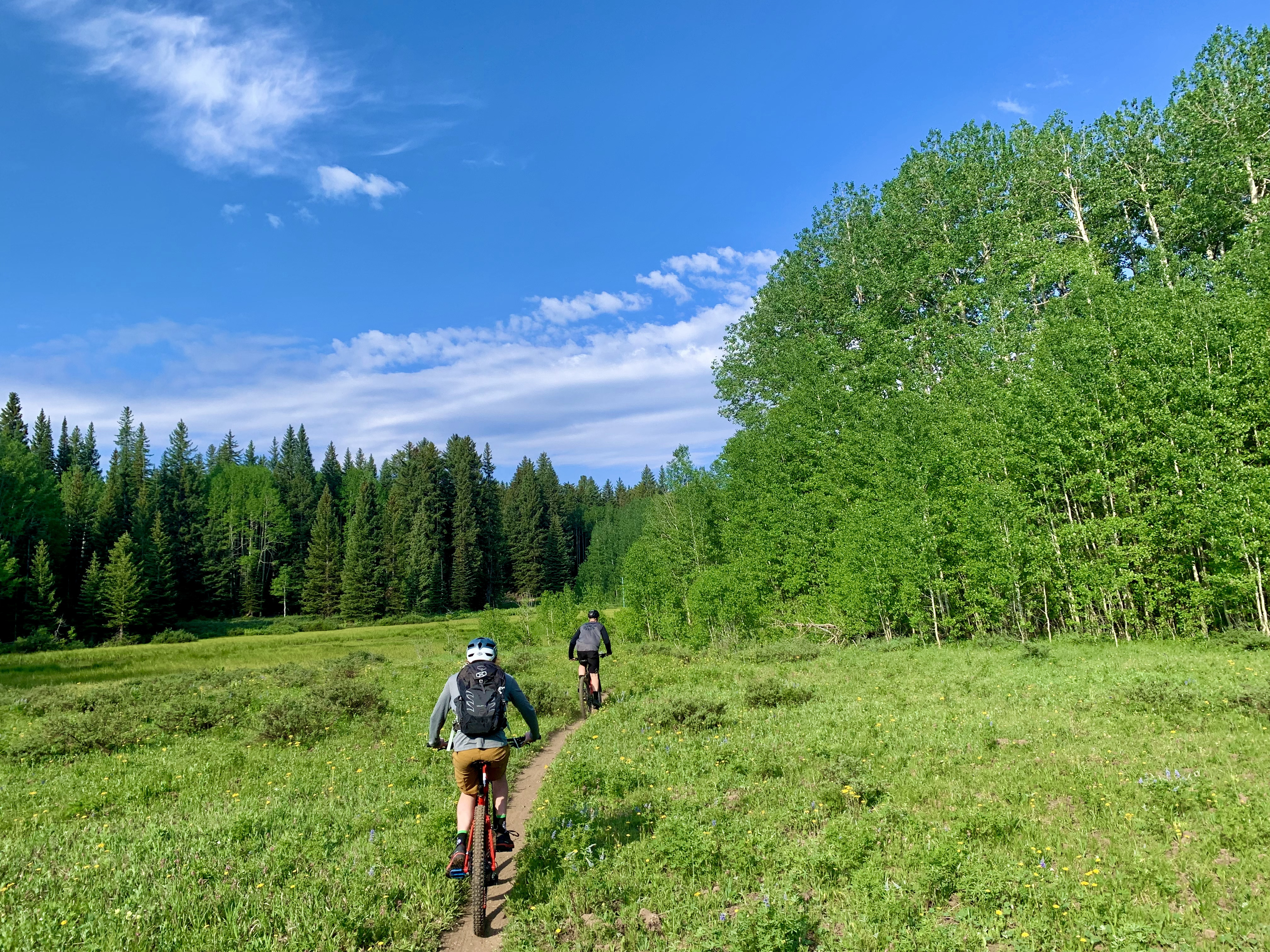 One Shuttle, Two Amazing Trails
The Palisade Plunge has already become one of the most iconic trails in the country. It's also a trail most suitable for experienced riders ready for technical sections of trail with significant exposure. For those looking for an amazing alternative ride on the Grand Mesa without the exposure of the Palisade Plunge, or just a supplemental ride, The Plunge to Powderhorn trail is highly recomended. The Plunge to Powderhorn makes use of an intermediate section of the Palisade Plunge, existing singletrack on the Grand Mesa, and ends at the base of the Powderhorn Bike Park - 17 miles and 2,500 vertical feet later. Both trails can be accessed by using the Powderhorn Plunge Shuttle. Read more about each trail by choosing a button below.
Shuttle Pricing and Schedule
Palisade to Plunge (via Powderhorn)
TBD
For the full Plunge experience, park your car in Palisade. Our shuttle stops at the Powderhorn base lodge before continuing to Mesa Top Trailhead, where you can ride the plunge back down to Palisade!
| | |
| --- | --- |
| Palisade Pickup | 8:00AM |
| Arrive at Powderhorn | 8:40AM |
| Depart PH for Mesa Top Trailhead | 9:00AM |
| Arrive Mesa Top Trailhead | 9:15AM |
| Depart Mesa Top for Shirttail Point | 9:30AM |
| Arrive at Shirttail Point | 10:00AM |
Already on the mountain or just looking to ride the Plunge to Powderhorn? This shuttle picks up from the base lodge and drops off at the Mesa Top Trailhead.
Powderhorn Pickup
11:00AM
Arrive Mesa Top Trailhead 
Depart for Shirttail Point
Arrive Shirttail Point
11:15AM
11:30AM
12:00PM
Palisade to Powderhorn
TBD
Just need a ride to Powderhorn, or at Powderhorn in need of a ride to town? Two inbound shuttles and one outbound shuttle offered daily.
Palisade Pickup for Powderhorn 
Arrive at Powderhorn
8:00AM
8:40AM
Powderhorn Pickup for Palisade
Arrive in Palisade
3:00PM
3:40PM
Palisade Pickup for Powderhorn 
Arrive at Powderhorn 
5:00PM
5:40PM
PUC Regulation requires posting of this notice in accordance with Shuttle price increases for the Summer 2022 season. Please contact us with any further questions.
Shuttle Pickup Location Map - Town of Palisade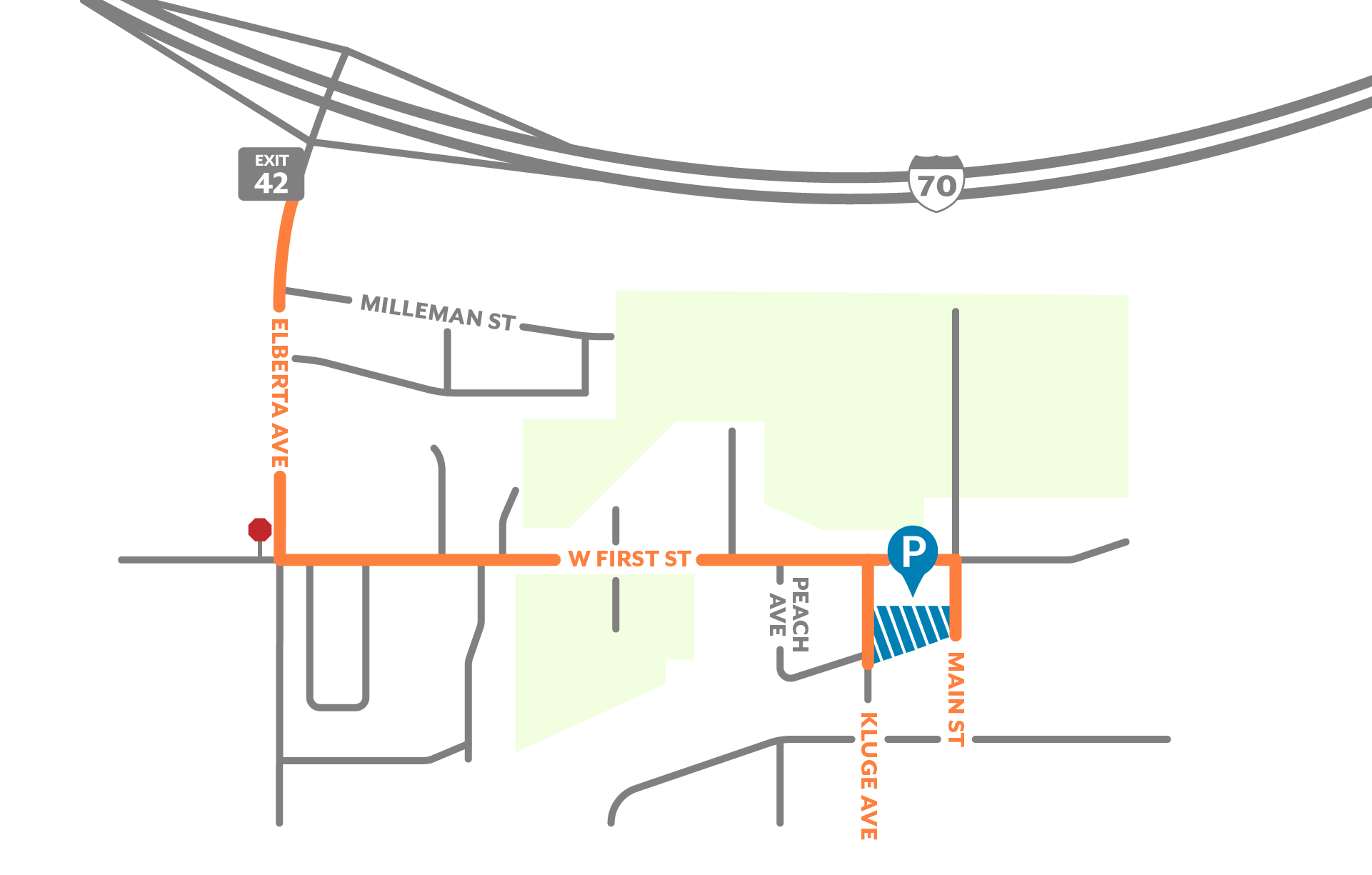 If you have reserved a shuttle ride and need to contact the driver, please call (970) 234-3380.
Please note this number is not monitored outside of shuttle operating hours.
Call our main resort line (970) 268-5700 for all other inquiries.